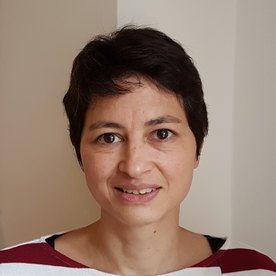 Language Consultant
I'm a content and technical writer as well as a translator. I speak fluent French, have a great working knowledge of Italian (including lots of "parolaccie") and I'm half-Spanish. I grew up bilingual in Oxford, attending regular English school followed by Spanish classes provided by the Spanish Ministry of Education. I completed my studies in London, Madrid and Paris.
I love languages (can you tell?) and I've worked in tech for 15 years now. Being part of the Kwiziq team means I get to work with a wonderful group of like-minded folk.
My adopted country is France, I have French nationality and I currently live in Paris. France provides amazing opportunities to indulge in my other passion: rock climbing!