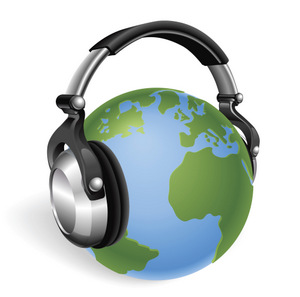 If you don't live in a Spanish-speaking country, it can be difficult to find ways to listen to real Spanish conversations and reports. But there are various tools - including many free ones - available for Spanish listening practice, including online exercises and podcasts:
Progress with Lawless Spanish dictation

- Listen to snippets of Spanish and transcribe what you hear in these self-corrected exercises
Progress with Lawless Spanish articles

- The vast majority of our Bilingual Reader articles include audio or video
Audiciones - Audio for different levels with comprehension exercises
Learning Spanish for Beginners - Despite the name, this is better for intermediate students as the audio is rather fast
Learning Spanish Fast - Intermediate and advanced podcast in Latin American Spanish with an emphasis on Colombia
News in Slow Spanish - Weekly news reports specially recorded for Spanish learners
Notes in Spanish - Spanish audio, video, and worksheets on real-life topics
Podcasts in Spanish - Listen to real conversations on a variety of topics - advanced
Unlimited Spanish podcasts - Spanish audio recorded by Oscar, on a variety of topics accompanied by a transcription - intermediate to advanced (recommended by one of our Kwiziq students!)
SpanishPodcast.net - Spanish-learning tips and lessons subtitled videos and audio files with transcripts
VideoEle - Videos for levels A1 to B2
Radio - Listening to Spanish talk radio and music
TV - Stations from the Spanish-speaking world
Even if you're a beginner, it can be helpful to listen to Spanish to help train your ear.

Spanish audio books
Beyond listening
For help improving your Spanish grammar, sign up for a free Progress with Lawless Spanish account and you'll get personalized study recommendations!